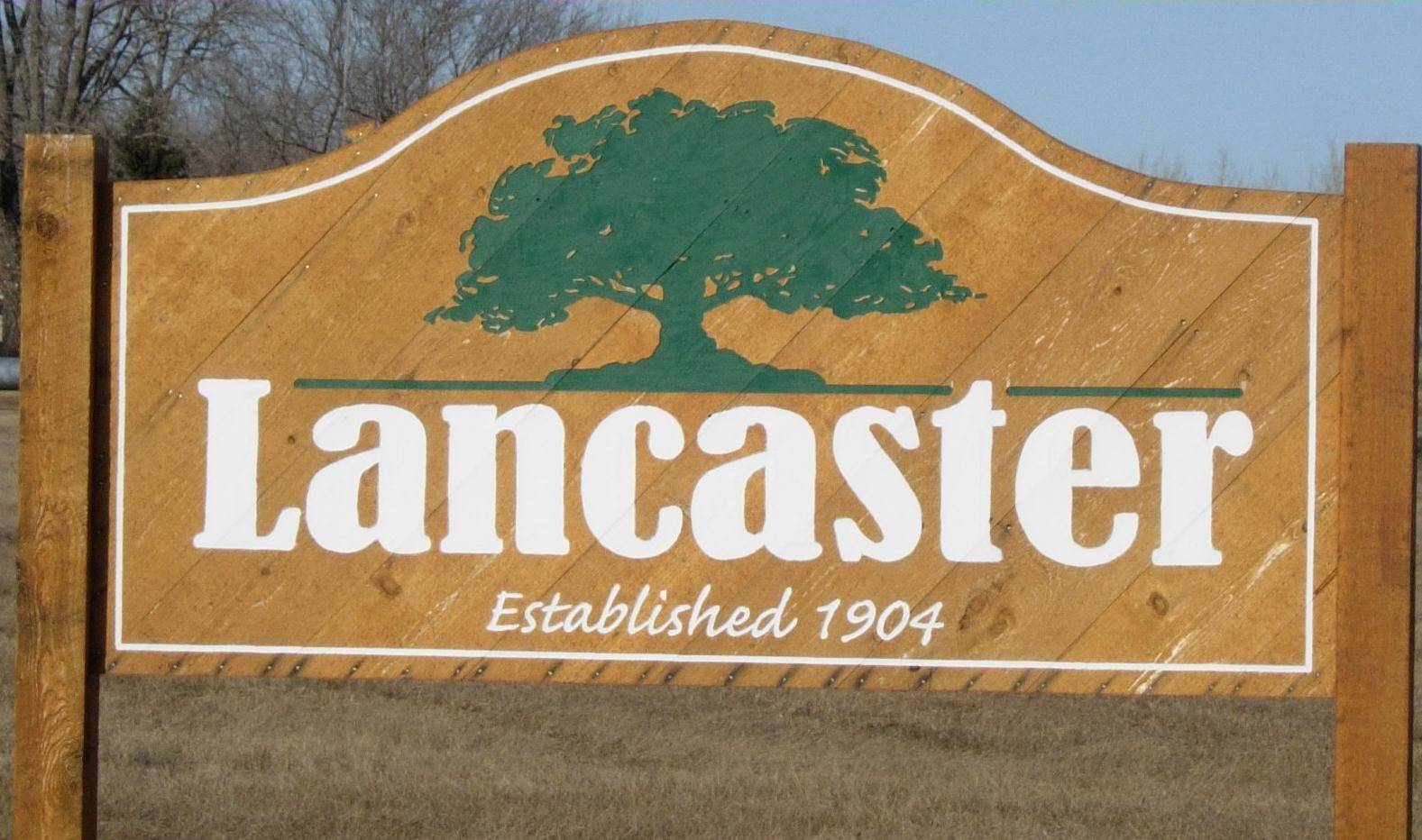 CITY OF
LANCASTER,
MINNESOTA
LANCASTER CITY COUNCIL PROCEEDINGS
The Lancaster City Council met for a special meeting to discuss Township fire contracts on Wednesday, November 30, 2022 at 7:00 p.m. in the City Hall. The following members were present: Mayor Olson and John Stenquist. Kathy Bernstrom, Faye Potrament and Luke Nordin were absent. Also in attendance was Casey Faken, Fire Chief; Tyler Swenson, Assistant Fire Chief; Chris Johnson, Assistant Fire Chief and representatives of the Townships served by the Lancaster Fire Department.
The purpose for the special meeting was to discuss annual fire contracts with the townships that the Lancaster Fire Department serves. Olson reviewed the 2023 budget and the 2022 -2021 year to date income statements. Fire chief reported that the fire department has a transit van for firemen to use as a staging point for SCBA suiting up to go into structure fires and the warming and cooling of fireman during active fires, additional jaws of life equipment and Fire Hall building improvements. Also discussed with Leon Olson, Kittson County Commissioner and Brian Behman, Kittson County Administrator the possibility of acquiring the tax forfeited property to the west of the Fire Hall.
Olson reviewed a proposed 2023 fire contract schedule based on the current fire contract pro rata agreement with a proposal that the increase on total township contracts amounts would be 3% per year over the previous year. Also, that the 2024 and 2025 contract amounts would increase 3% per each year. The pro rata share would be based upon each township's January 1 estimated market value in each year of the 3 years covered under the agreement. There will be small changes to the schedule each year as the Estimated Market Values change for each township.
Olson asked opened the meeting for questions and input from the township officers and firemen in attendance.
No action was taken at this meeting. The council will address the township contracts for 2023-2025 at the next regular meeting.
Being no further business the meeting was adjourned.
Carol Johnson, Clerk/Treasurer Approved: Mike Olson, Mayor
Approval Date: December 14, 2022
Other links: Lancaster Riverside Golf Course | Lancaster Public School | NW MN Multi-County HRA