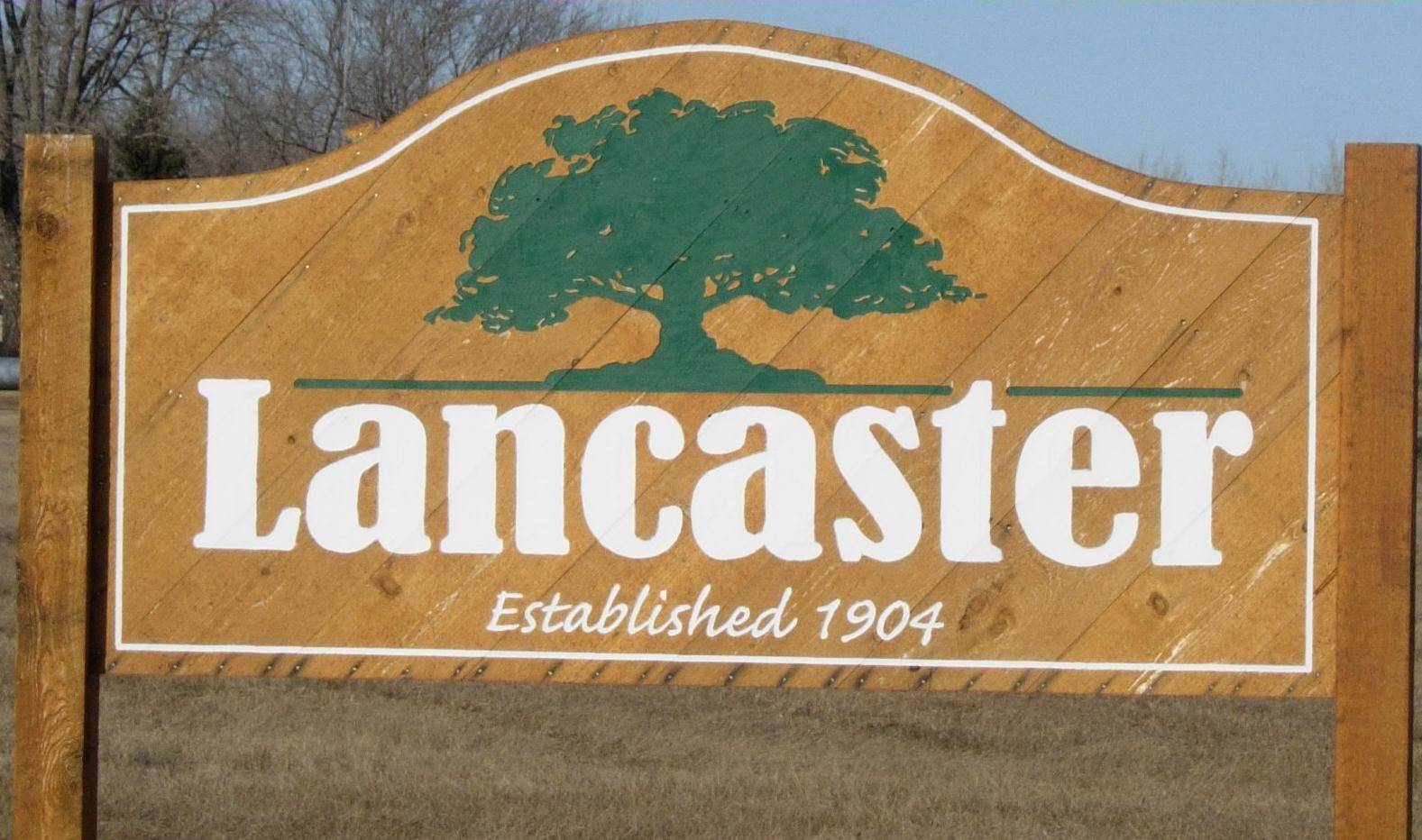 CITY OF
LANCASTER,
MINNESOTA
LANCASTER CITY COUNCIL PROCEEDINGS
The Lancaster City Council met for its Regular Meeting on Wednesday, March 8, 2023 at 7:00 P.M. The following persons were present: Mayor, Mike Olson; Council members: Kathy Bernstrom, Krista Matthew and John Stenquist. Jackson Peterson was absent.
Also present: Anna Jauhola, Kittson County Enterprise reporter.
Bernstrom moved to approve the February 8, 2023 Council Meeting Minutes, second by Stenquist and carried. A copy of the Minutes will be posted at the Lancaster City Hall and U.S. Post Office and available upon request to the clerk.
The council reviewed the March 2023 bills presented and other bills that have been paid prior to this meeting to avoid late payments, receive discounts & meet payroll and all payroll expenses as approved in the 2023 Rates Fees & Appointments Schedule. Stenquist moved to approve the bills, second by Matthew and carried. An abstract of bills will be posted with the minutes and are available upon request.
Clerk reported that Legion Gambling donated an additional $1,000.00 ($1000.00 received prior to this); a commitment of $1,000.00 from the Lions and a private donation of $1,000.00 towards the Community City Ice machine, making the total donations received $4,000.00. Culinex estimated the cost of the new condenser/compressor at $3,744.81, not including installation. Stenquist moved to purchase the condenser/compressor and have installation completed, second by Bernstrom and carried.
Council reviewed the 2023 Fire Contract calculation based upon the previous meeting with townships and council action.
Bernstrom moved to transfer the 2023 appropriation of $8,142.63 from the City General Fund to the Fire Fund, second by Stenquist and carried.
Mayor set the Liquor Inventory for April 1, 2023 at 7:00AM
Council reviewed the city and liquor store monthly financials.
Clerk reported that Mike Whitlock, DBA ProGas HVAC has applied for a revolving loan and that the NWRDC loan reviewer will need a few days to complete the loan review. Mayor set a Special Meeting for March 20th, 2023 at 5:15PM in the city hall for the council to review the loan and discuss approval.
Other items discussed: Community Center cleaning after events; Two River Watershed 10 year plan review; fund drive and other ways to reduce Community Center Debt; MN Small Cities Street Assistance and asking lawmakers to consistently fund the program.
Mayor closed the meeting as there was no further business for council.
Carol Johnson, Clerk/Treasurer Approved: Mike Olson, Mayor
Approval Date: April 12, 2023
Other links: Lancaster Riverside Golf Course | Lancaster Public School | NW MN Multi-County HRA