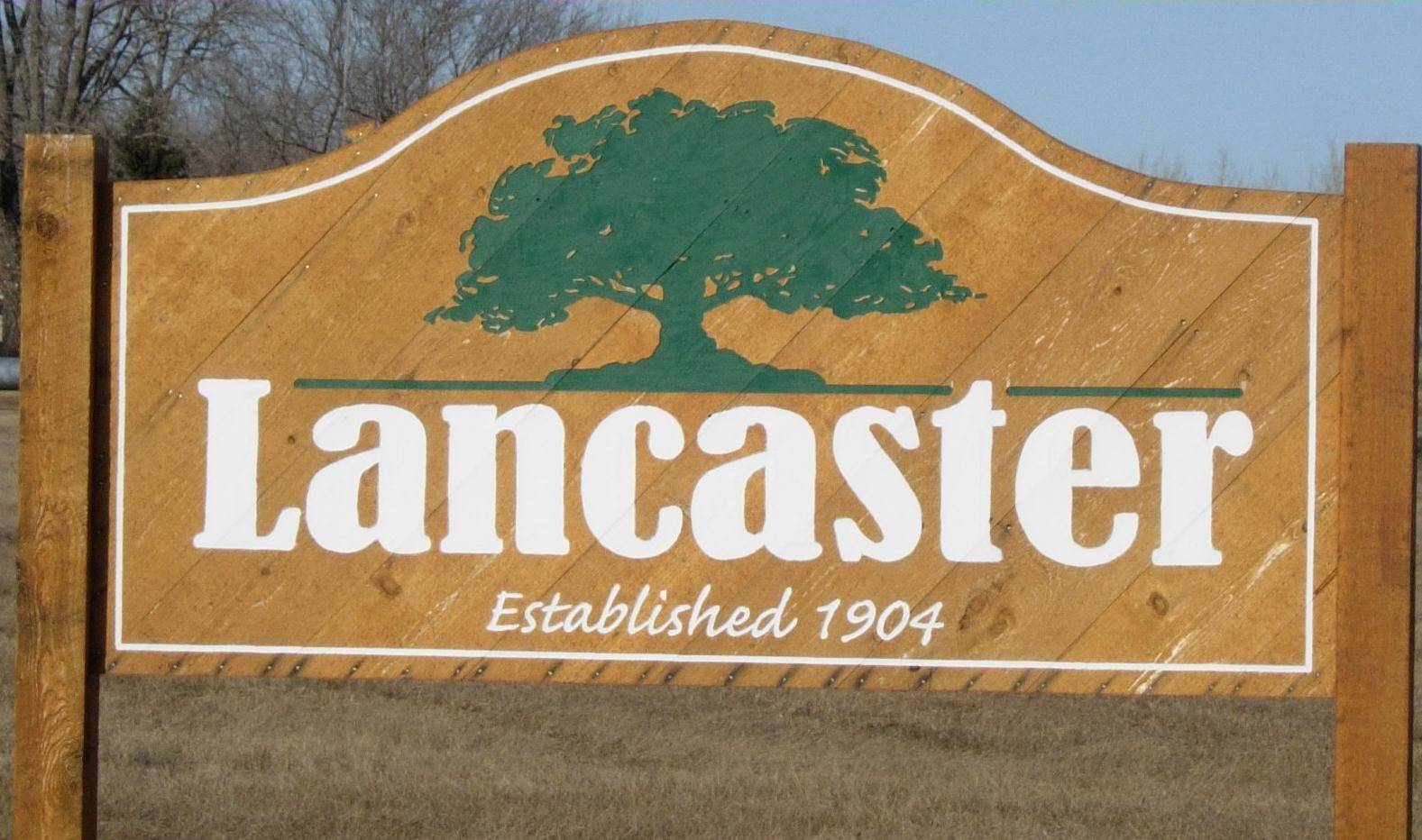 CITY OF
LANCASTER,
MINNESOTA
LANCASTER CITY COUNCIL PROCEEDINGS
The Lancaster City Council met for its Regular Meeting on Wednesday, July 12, 2023 at 7:00 P.M. The following persons were present: Mayor, Mike Olson; Council members: Kathy Bernstrom, John Stenquist, Krista Matthew and Teresa (Teri) Halvorson.
Also present: Anna Jauhola, Kittson County Enterprise reporter.
Teresa (Teri) Halvorson was sworn in as council member until January 2025. Halvorson also reviewed and completed the Council Code of Ethics and Conflict of Interest Statement.
Bernstrom moved to approve the June 14, 2023 Council Meeting Minutes, second by Stenquist and carried. A copy of the Minutes will be posted at the Lancaster City Hall and U.S. Post Office and available upon request to the clerk.
The council reviewed the July 2023 bills presented and other bills that have been paid prior to this meeting to avoid late payments, receive discounts & meet payroll and all payroll expenses as approved in the 2023 Rates Fees & Appointments Schedule. Bernstrom moved to approve the bills, second by Stenquist and carried. An abstract of bills will be posted with the minutes and are available upon request.
Council discussed the state safety grant allotment of $15,797.00 that will be received in 2023. The monies can only be used for public safety. Council discussed using the funds to purchase a new emergency warning siren. Federal Signal submitted 2 quotes for siren, battery backup, install, optimization and removal of old siren. The total of the siren with multiple horns is $24,345.00 and the siren with a rotating horn is $26,625.00. Halvorson move to accept the quote of $24,345.00; use the full safety grant and the remaining amount due would be split equally between the City General Fund and the Fire Fund, second by Bernstrom and carried.
Council discussed 2024 budget and made some changes.
Bernstrom moved to rescind Resolution 2023-03 regarding the Lead & Copper pipe survey, and to do the grant application without assistance, with okay to choose Bollig Engineering in the grant application, second by Stenquist and carried.
Bernstrom moved to transfer $2,000.00 received from Lancaster Legion Gambling to Lancaster Golf Course, second by Halvorson and carried.
Halvorson moved to make a $2,000.00 gambling fund request for cleanup and gravel for new lot next to fire department to the Lancaster American Legion Post #214, second by Bernstrom and carried.
Bernstrom moved to transfer $20,000.00 from the Liquor Store fund to the Community Debt Service Fund, second by Stenquist and carried.
Matthew moved to approve the $19,435.00 Community Center loan payment to USDA, 2nd by Stenquist and carried.
Reviewed Liquor Store and City financials.
Other items discussed: Teri Halvorson appointed to oversee buildings for 2023; cleaning at Community Center after business association events; Gazebo stain; city campground/park cleanup; bleachers at sports complex.
Bernstrom moved to use remaining sports complex funds raised and committed of $1463.00 and additional $1,537.00 (total of $3,000) to purchase bleachers at sports complex, second by Matthew and carried.
Other cont.: doors at shop & old fire hall; filling holes in paved streets where repairs have been made; trees at 59 park and painting curbs.
Clerk reported that Liquor Store freezer that was approved last month to be purchased with not to exceed limit of $4,500.00 is no longer available. A new quote has been received of $4,799.23 for a different model of freezer. Bernstrom moved to increase the not to exceed limit of the freezer purchase to $5,000.00, second by Stenquist and carried.
Discussed quote from Absolute Refrigeration to do deep clean of ice machines 2 times a year.
Council persons Matthew & Stenquist will do the January through June Bank Statement reviews.
Mayor closed the meeting as there was no further business for council.
Carol Johnson, Clerk/Treasurer Approved: Mike Olson, Mayor
Approval Date: August 9, 2023
Other links: Lancaster Riverside Golf Course | Lancaster Public School | NW MN Multi-County HRA