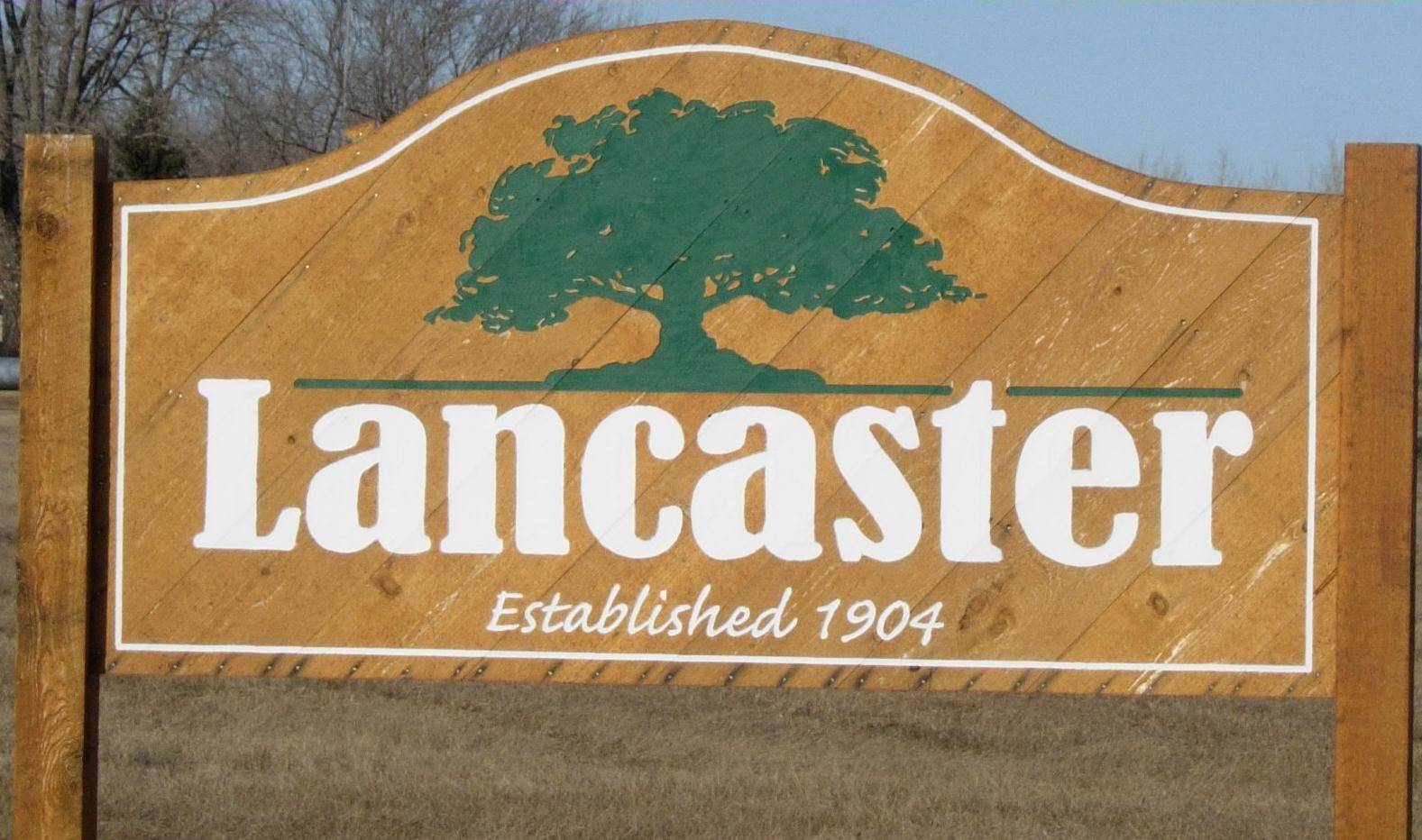 CITY OF
LANCASTER,
MINNESOTA
LANCASTER CITY COUNCIL PROCEEDINGS
The Lancaster City Council met for its Regular Meeting on Wednesday, April 12, 2023 at 7:00 P.M. The following persons were present: Mayor, Mike Olson; Council members: Kathy Bernstrom, Krista Matthew and John Stenquist. Jackson Peterson was absent.
Also present: Gordon Dale. City Auditor; Shannon Bowlin, Liquor Store Manager and Anna Jauhola, Kittson County Enterprise reporter.
Gordon Dale reviewed the 2022 Audit information. Dale noted that the city had expended more funds than it had received in some funds and this was due to payloader expenses, water tower painting and Fire Department building repairs and payoff of loan early. Dale reminded council that donated funds received must be used for the intended purpose the donations were given.
Bernstrom moved to approve the March 8, 2023 Council Meeting Minutes, second by Matthew and carried. A copy of the Minutes will be posted at the Lancaster City Hall and U.S. Post Office and available upon request to the clerk.
The council reviewed the April 2023 bills presented and other bills that have been paid prior to this meeting to avoid late payments, receive discounts & meet payroll and all payroll expenses as approved in the 2023 Rates Fees & Appointments Schedule. Stenquist moved to approve the bills, second by Bernstrom and carried. An abstract of bills will be posted with the minutes and are available upon request.
Council reviewed the City financials and the Liquor Store financials with Bowlin.
Council discussed Kittson County Board's motion to allow the city of Lancaster to obtain parcel #38.0038600 that is tax forfeited. This parcel is next to the fire department and would be used for fire department storage. There is a fee of $250 paid to State of Minnesota for a Conditional Use Deed. The structure on the property will need to be torn down. The council would also ask Kittson County for any assistance that they could provide with the cleanup. Bernstrom moved to pass Resolution 2023-02 To Accept Conveyance of Tax Forfeited Property to City of Lancaster for Public Use, make application to State of Minnesota for Conditional Use Deed and ask for cleanup assistance from Kittson County, second by Matthew. Voting in favor Olson, Bernstrom, Stenquist, Matthew. Against none; abstaining none; Absent Peterson. The resolution carried.
Zondagh requests to purchase new replacement water meters and readers. Stenquist moved to allow up to 20 water meters and readers at a cost not to exceed $6,000.00, second by Matthew and carried.
Fire Department requests to purchase water rescue gear, water rescue equipment and a scene light. Bernstrom moved to allow the equipment purchase in an amount not to exceed $4,000.00, second by Matthew and carried.
Stenquist moved to accept a $4,000.00 donation from the Fire Relief Association General Relief Fund for Fire Department water rescue equipment and light, second by Matthew and carried.
Council reviewed the Statewide Volunteer Firefighter retirement funds report that shows the city is fully funded as of December 31,2022.
Other items discussed: Sports Complex playground equipment and other needs; rehab grant dollars that are available in the city fund; damaged Christmas decorations.
Clerk reported that Roxanne Kulyk/Lynnete Steyn revolving loan payments are in arrears. Olson and Stenquist will work with Kulyk & Steyn and Kittson County EDA.
Mayor closed the meeting as there was no further business for council.
Carol Johnson, Clerk/Treasurer Approved: Mike Olson, Mayor
Approval Date: May 10, 2023
Other links: Lancaster Riverside Golf Course | Lancaster Public School | NW MN Multi-County HRA